Ottawa's Biggest Pool League
Do You Enjoy
Playing Pool And Having Fun?
Every season, TailGators has many different Pool Leagues, both Recreational and Competitive.
If you're simply into playing a good game of Pool while socializing with old friends and new ones, then our Recreational Leagues are for you.
If you're the ultra-competitive type, then step on up to our Competitive Leagues and hone your skills against the best that the city has to offer.
No matter what your preference is, TailGators has the League for you!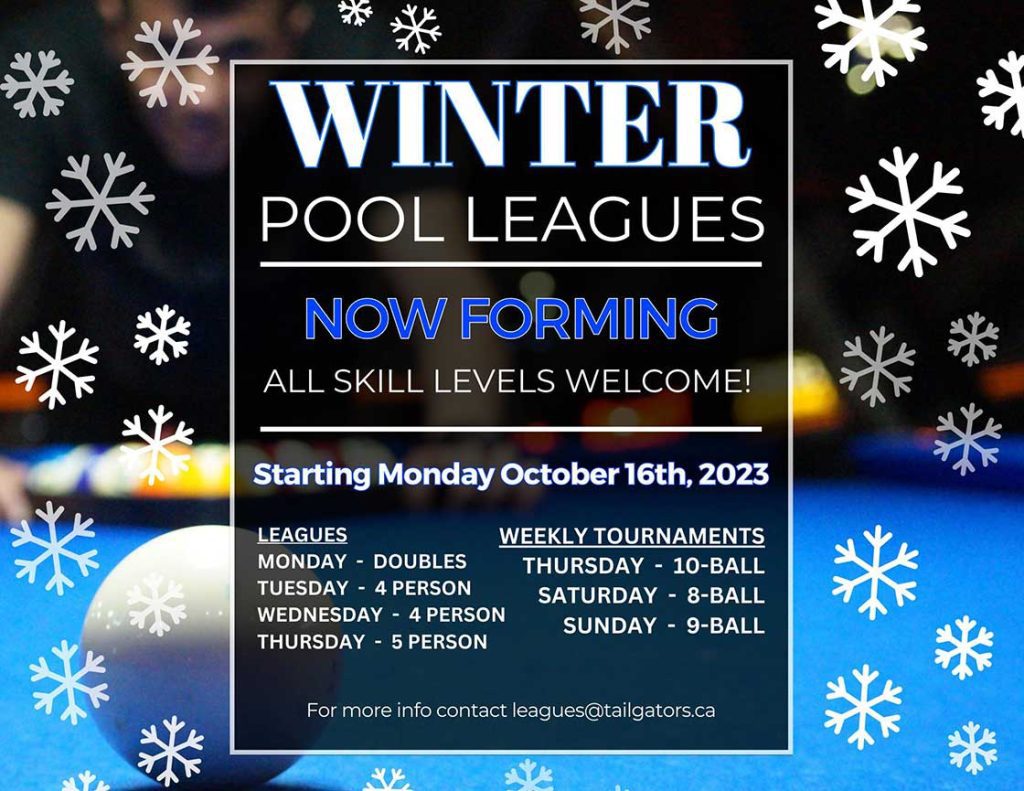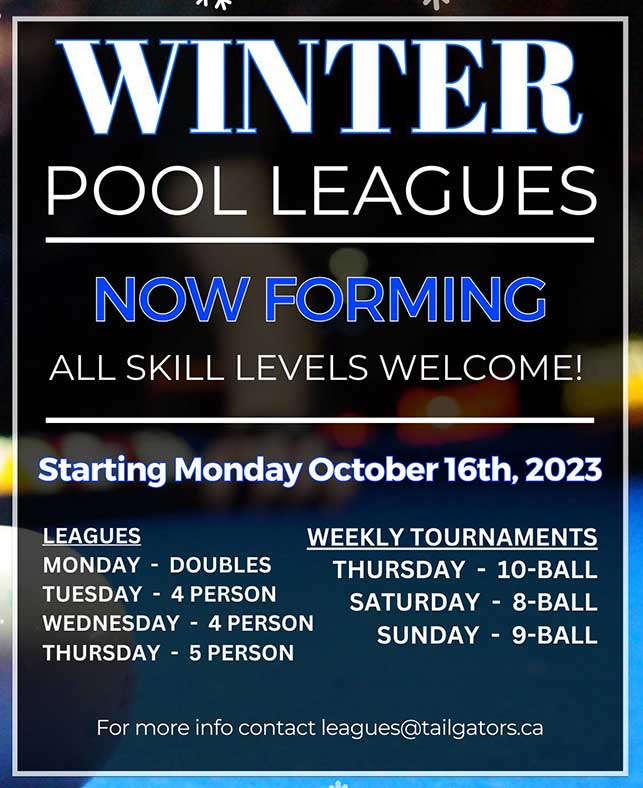 Summer Leagues
Leagues run from June to September
Fall-Winter Leagues
Leagues run from September - February
Winter-Spring Leagues
Leagues run from February - June
TG Pool Leagues use Chalksta for real-time score tracking!
Players enter their game scores using their mobile phones or tablets. Stats and standings are updated fast!
Recreational leagues now forming
All skill levels are welcome!